Kids would never miss anything for a fun Pop It Fidget Toy challenge.
Take turns to choose a row and pop as many bubbles as you want – the one who pop the last bubble will lose the round.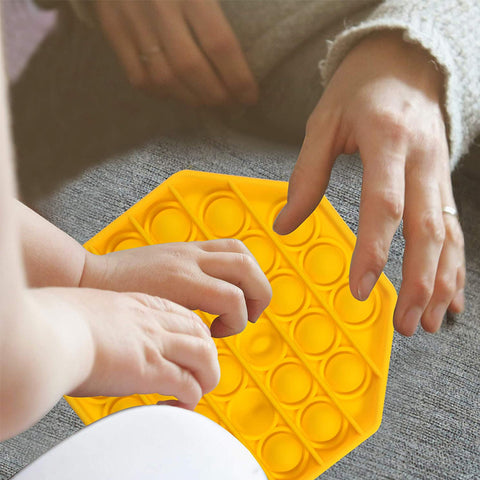 Pop It Fidget Toy combines both fun and learning into one playful educational set.
How to Play Pop It Fidget Toy
Pop It Fidget Toy Game Rules
Players take turns pressing down any number of bubbles they wish in a single row
The player who presses down the last bubble loses the round
Flip it over and start again!
Pop It Fidget Toy Benefits:
Cognitive Thinking
Develop Forward Planning
Visual-Spatial Intelligence
Hand-Eye Coordination
Develop Creativity
Build & Learn Strategies
Developing Kids Brain and Relieving Autism Stress
Kids learn an enormous amount through playtime and open-ended games like this develop the logical and creative parts of their brain.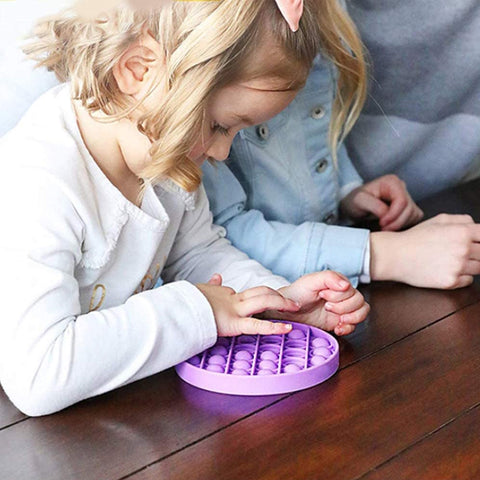 No Pieces To Drop, Lose Or Keep Track Of
The fact that it doesn't come with any additional pieces or parts makes it great for long car rides with your tireless tots. There's nothing to keep track of, and the game provides endless entertainment for everyone. You can play it as a game, or pop it just for some soothing sensory stimulation. It's time to recycle the bubble wrap and pick up this instead.
Pop It Fidget Toy Specification:
Material: Silicone
Diameter: 12.7cm
Colour: As the picture shows